---
---
The World's First All-Electronic Braking System. A revolutionary approach to exhaust braking, Banks patented new SpeedBrake does what no brake has done before. The world's first all-electronic braking system, SpeedBrake achieves maximum braking power by intelligently modulating systems already found on the truck. SpeedBrake manipulates the variable geometry turbine vanes in concert with deliberate gear selection and torque converter clutch application to deliver not just total hill-taming stopping power but also peace of mind. Hands (and feet) free, and totally automatic, SpeedBrake lets you set your desired downhill speed and it does all the rest.

The Banks SpeedBrake must be used with a Banks iDash (included). If you do not want to use the Banks iDash then check out our Banks Brake P/N 55447. More effective braking than is possible with a simple valve assembly. Operating modes On (Maximum braking: High, Med and Low strength settings). Speed Control (Maintains pre-selected target speed. Easy gauge based control). Displays vehicle speed, current braking effort (relating to vane position), trans temp, engine coolant temp and much more. OBDII scan tool capability (reads/interprets/clears codes). System Status Indicator with on-screen alerts (excessive coolant or trans temps, for example). Easy, clean install (all-electronic design requires only a few simple underhood connections), no modifications to the exhaust system are needed. In testing, dramatically outperformed all competitive products in basic braking function (and nobody but Banks has anything like a Speed Control Mode!)
All automatic user-selectable downhill cruise control.
Cuts downhill speed up to 78 Percent.
Includes Banks iDash DataMonster.
Emissions Compliant: D-161-91
US Patent #6,652,414 B1
A NEW ERA IN EXHAUST BRAKING.
DOWNHILL CRUISE CONTROL.
Imagine setting your "comfort zone" and cutting downhill speed by nearly 80% without even touching the brake pedal, keeping your brakes cool and ready for emergencies should they arise. The SpeedBrake increases the stopping power of your truck and extends the service life of your brakes, and does so while maintaining your sanity.
AREN'T EXHAUST BRAKES SUPPOSE TO

 

SLOW

 

YOU DOWN?
That's what we thought too, but the other products on the market provide inadequate braking power and actually allow your speed to increase as you plummet faster and faster downhill. With the competition's poor performing product, you are forced to use your truck's brakes and manually shift your transmission in an effort to gain lost confidence.
NOT YOUR FATHER'S BRAKE.
The SpeedBrake is an all-electronic mastermind of braking technology. Plug-in connection makes for a clean, simple installation without cutting or tapping into vital wire harnesses. There's no crawling under the truck to cut up your exhaust system and no mechanical "adjustments" necessary to ensure its function. SpeedBrake uses the truck's own components to give you the safety you need when towing, so there are no added mechanical parts to second guess.
LIKE NO OTHER!
With the SpeedBrake there's no competition and no compromise. This smart device becomes an active component of your vehicle, constantly monitoring and adjusting systems to achieve the speed setting you command. With its patented technology, the SpeedBrake controls your transmission's shifting, locks and unlocks the torque converter, and infinitely varies the VG turbo's vanes to hold your set speed and maximize stopping performance to ensure that you have safety and confidence for the long haul. Watch it all happen as the Banks iDash keeps you informed by displaying important parameters and on-screen alerts you set. And... it's also an OBD-II scan tool. - Now That's Smart!
---
An active component of your vehicle:
SpeedBrake >>> Banks iDash DataMonster
Only Banks' iDash vehicle command center gives you easy-to-use and highly flexible control of the SpeedBrake and tells you everything you need to know at a glance.
Plus, DataMonster adds data logging and expanded monitoring.
SpeedBrake >>> Engine Control Unit
Only

 

SpeedBrake intercepts variable geometry turbocharger, torque converter, and transmission communications from the ECM and changes them to optimize the braking performance that you command.
SpeedBrake >>> Torque Converter
SpeedBrake controls and automatically locks up the vehicle's torque converter to ensure that all engine braking force is sent directly through the transmission to the vehicle's drive wheels where it is fully utilized.
SpeedBrake >>> Transmission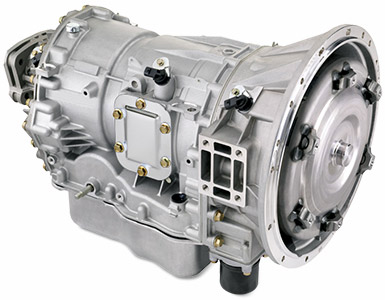 Only

 

SpeedBrake controls the gear selection in order to select the best gear for any given braking situation without building excessive engine RPM.
SpeedBrake >>> Variable Geometry Turbo (VGT)
Only

 

SpeedBrake captures control of the VGT, varying vane position to provide optimal engine backpressure. Braking is instantaneously variable to allow for downhill target speed control.

 

See the vanes »
UNPRECEDENTED FLEXIBILITY.
SpeedBrake has operating modes and settings to suit your style and driving conditions. ON mode lets you select three levels of braking aggressiveness: HIGH, MED, LOW. Use AUTO MODE to select and automatically maintain a specified downhill speed (25 - 75 mph). In addition, the user can enable or disable FOOT BRAKE ACTIVATION, depending on individual preferences and vehicle load.
Banks iDash provides 2-way communication has a system status indicator with on-screen alerts and OBDII scan tool capability. In addition, it displays numerous vehicle parameters, from the current braking effort and operating gear to braking mode and target speed. Amazing!
So why settle for primitive exhaust brakes that barely brake? If your diesel hauls and navigates hills, step up to the world's strongest, most advanced exhaust brake: the all-electronic Banks SpeedBrake!
---
Elec
---